Contact Us
DiSHES currently has five (5) registered offices each under it's own locally registered

DiSHES company name in the region. The official head office is located in Kuala Lumpur, Malaysia. This house the main operations center and managed by Shahriffa, our Operations Director.

The second office is located in Hong Kong and is the Regional support office under the Management and Direction of Robert Mang.

The third office is located in Singapore and is the Regional Design Center under the Management of Martin Kuratli.

The fourth Office is located in Bangkok and is the support Office for Thailand and Indochina under the Management of Khun Top

We have a strict group policy that all communications must go through, or be officially copied on all project issues. Therefore we please request that any new and existing project communications are through the Head Office in KL.


Head Office
DiSHES Sdn Bhd (792624-X)
Independent Kitchen & Laundry Consultants
No. 21-1 Jalan Semenyih, Sentral 1 Semenyih Sentral43500 Semenyih, Selangor, Malaysia,
Tel : +603-87233118
Fax : +603-87230018
Email :
info@dishes.com.my
Website :
www.dishes.com.my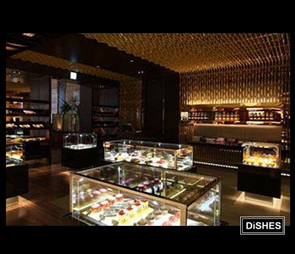 Malaysia Singapore Hong Kong Bangkok